This way you can make an iced coffee with ingredients that everyone has at home. You can make a delicious iced coffee within 10 minutes. This recipe is for 1 large glass. Do you want to make iced coffee for a group? Then multiply this recipe by the number of guests you want to serve with a nice glass of iced coffee.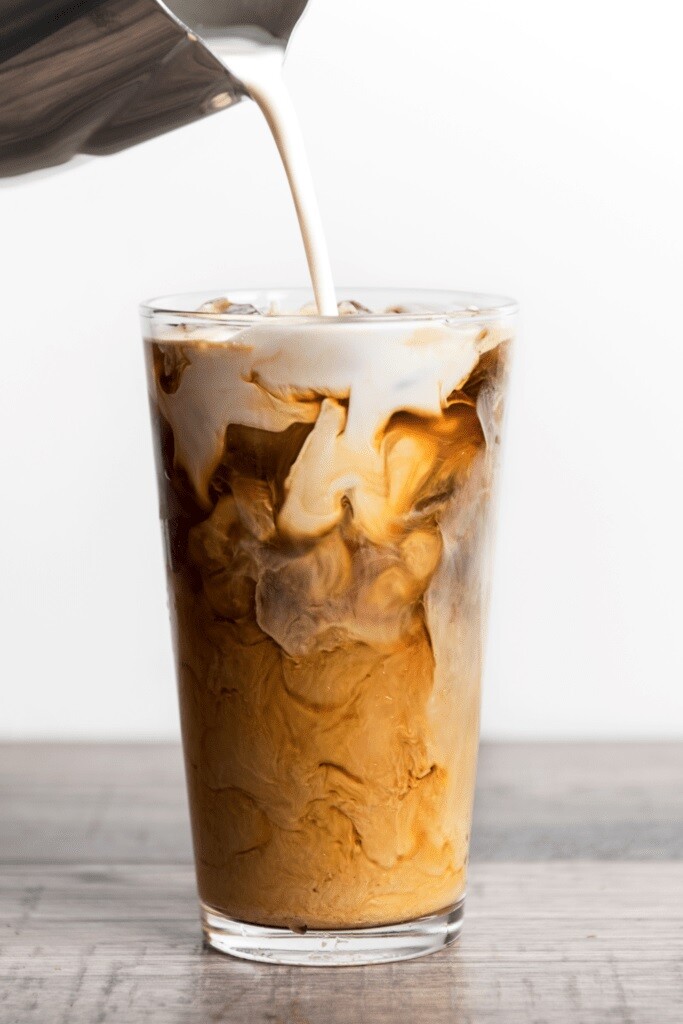 Ingredients for iced coffee
150ml cold espresso (strong coffee)
100ml milk or 2 scoops of vanilla ice cream
Cinnamon powder
Whipped cream until stiff or stiff
ice cubes
Preparation of iced coffee
Mix all ingredients except the whipped cream together using a blender or immersion blender. Pour the iced coffee mixture into a large glass. You now finish the iced coffee with a nice dash of (lobed) whipped cream. Tip; You can also sprinkle some syrup or chocolate flakes over the whipped cream.
Alternative with fewer calories
The above recipe does have some calories because it contains ice cream and whipped cream. Would you rather drink or serve an iced coffee with fewer calories? Simply make an iced coffee with strong coffee, ice cubes and possibly a little milk and/or sugar or syrup to taste. Simply mix these ingredients together. If you add enough ice to the hot coffee, the coffee will cool down sufficiently. Do you want to approach it a little more professionally? Then you can use an iced coffee maker. Like this one from Hario for example: Hario iced coffee maker.