Krak Chocolate - Belize Peini - Dark Chocolate

6.95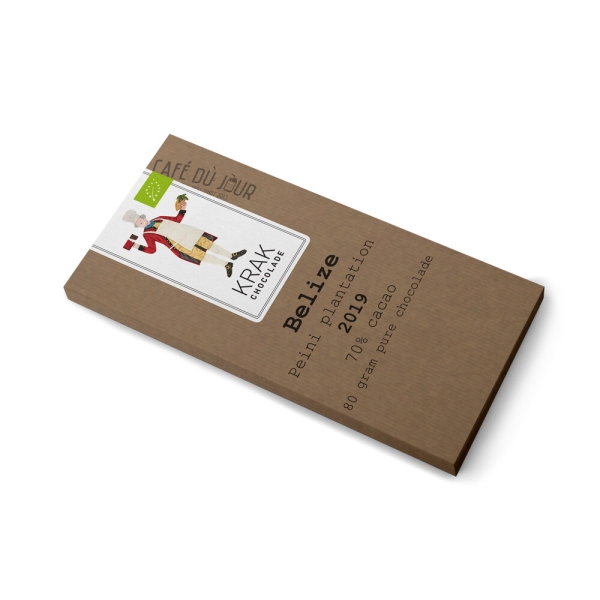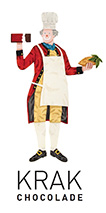 70% dark chocolate with beans from Punta Gorda (Peini), Toledo district, Belize. Since 2016, Peini Plantation has been producing its own cocoa on 96 hectares of land and buying cocoa from these farmers through its sister company Belize Cacao Trade.
Together with Na'Lu'Um Cocoa Institute, an association of local Maya cocoa farmers, they have provided thousands of free saplings to these farmers and are supporting them with training and microfinance. Thanks to this initiative, approximately 204 cocoa-producing families now have a steady, reliable source to sell their beans at a fair price and help them expand their farming activities to provide a better life for their families.
The post-harvest takes place in a centralized facility. The beans are fermented for 7 days in boxes made of Santa Maria wood. Once the fermentation process is complete, the beans are transported by wheelbarrow to drying tables. The beans remain on the wooden drying tables and are well raked until they have reached a certain degree of appearance.
Ingredients of organic origin NL-BIO-01.
Details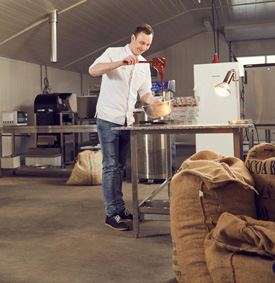 More Information

| | |
| --- | --- |
| SKU | CDJ-DT-KCBEL |
| EAN | 8719327084434 |
| Brand | Krak Chocolade |
| Produced in | Netherlands |
| Eco-conscious choice | Yes |
| Pack size | 80 gram |
| Certificate | Organic |
Krak Chocolate is the company of bean-to-bar chocolate maker Mark Schimmel. Where most chocolatiers and confectioners use melted factory chocolate, Mark controls the entire process himself.
Selecting cocoa beans, per harvest year, of special origin, roasting and rolling the chocolate creates unique flavors that you will not find in supermarket chocolate bars.
Reviews