Krak Chocolate - St. Vincent a/t Grenadines 55% - Juniper

6.95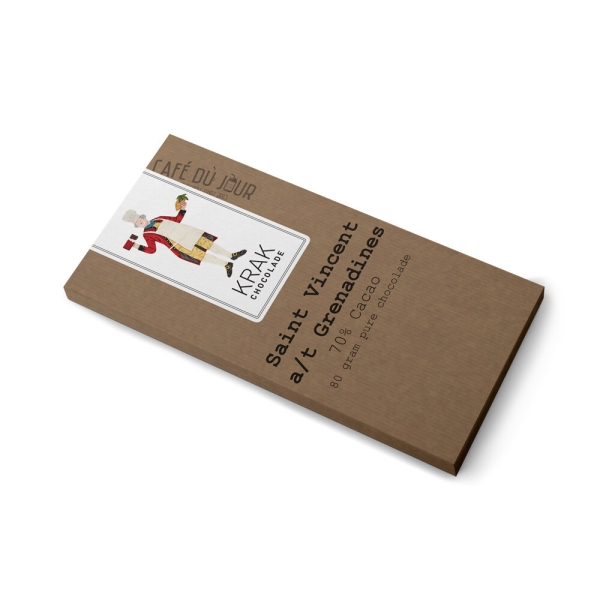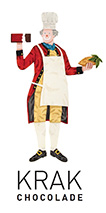 North of Venezuela and between the Caribbean islands of Granada and Barbedos is the small island of St. Vincent and the Grenadines, where the cocoa of this chocolate comes from. The cocoa grows all over the island and is managed by the St. Vincent Cocoa Company. They manage 250 hectares of land and buy cocoa from about 100 farmers. The cocoa grows among the corn, banana and ginger plants and in the shade of coconut and mahogany trees.
Details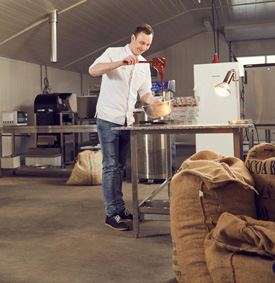 Krak Chocolate
Krak Chocolate is the company of bean-to-bar chocolate maker Mark Schimmel. Where most chocolatiers and confectioners use melted factory chocolate, Mark controls the entire process himself.
Selecting cocoa beans, per harvest year, of special origin, roasting and rolling the chocolate creates unique flavors that you will not find in supermarket chocolate bars.
Chocolate with Juniper berries
The berry-shaped cones are used to flavor gin, gin, aquavit and Bénédictine. The drink jenever owes its name to this plant. The name "genever" comes from the juniper berry. Dried cones are used as a spice in, for example, marinades for game. Sauerkraut is also traditionally spiced with juniper berries. The dried berries are often for sale in the supermarket. In addition to the berries, the leaves are also used, for example when grilling fish.
The taste of this chocolate bar
Round but at the same time, because of the juniper fresh and fruity with notes of citrus.
Origin: st. Vincent a/t Grenadines
Inclusion: Dutch Juniper Berry
Percentage: 55%
80 grams of milk chocolate 55%
More Information

| | |
| --- | --- |
| SKU | CDJ-DT-KCSTVINC |
| EAN | 8719327084427 |
| Brand | Krak Chocolade |
| Produced in | Netherlands |
| Pack size | 80 gram |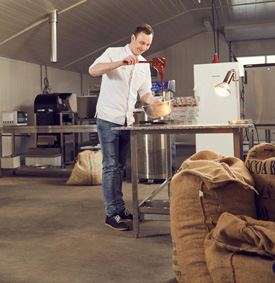 Reviews