Letterbox gift - A little coffee moment - 7 items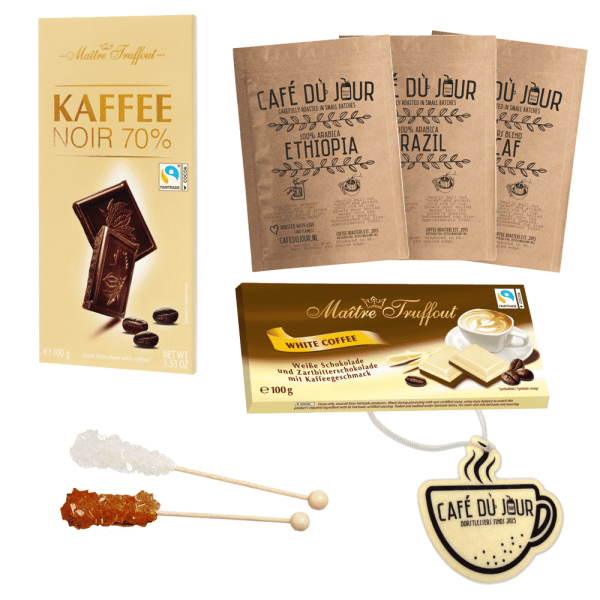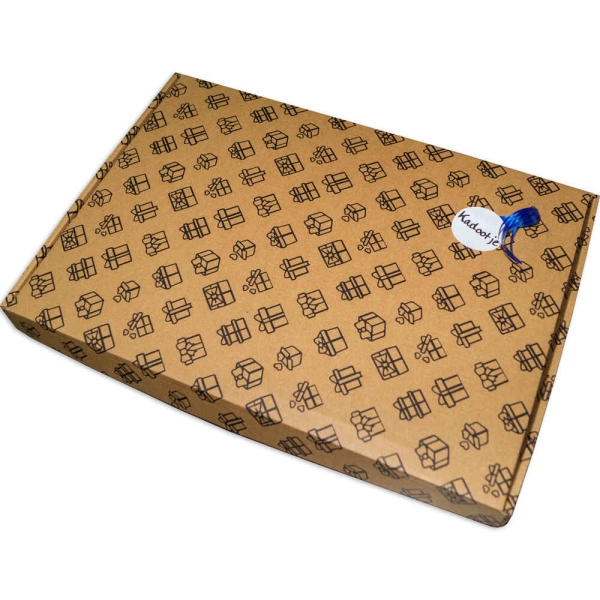 As a boss, it is of course important to keep your staff happy. This can be done with an extra day off, a one-time bonus and of course with a little something. And what could be more fun than giving your staff a small package full of goodies. We have devised the "light coffee moment" especially for this purpose. Not too big, but certainly not too small, so that you can give your employees something nice to support them, congratulations you name it. As an employer, the "light coffee moment" package is suitable for every occasion to give.
Details
So you have found a great opportunity to surprise one of your employees with this nice coffee package, then of course you want us to know what you are going to give. After all, you don't want to give junk away to that hard-working employee. So here's a brief overview of what you will find in the "coffee moment light" package.
Dark chocolate bar with coffee flavour:

A delicious chocolate bar made from dark chocolate and coffee, you'll have it in no time!

Café du Jour Single Drip Coffee - Ethiopia, Brazil, Decaf:

Delicious Single drip Coffee bags for on the go in three different flavors. All you need is boiling water.

Candy Sticks:

Two delicious sugar candy sticks that you can stir into your coffee or tea for a little extra sweetness.
Air freshener for the car with coffee & vanilla scent:

As an employer you also have to give away some practical things in your package and that's what this fresh air freshener is for with the seductive scent of coffee and vanilla.
More Information

| | |
| --- | --- |
| SKU | CDJ-BGS-KLEINKOFFIEGSCH |
| Brand | Café du Jour |
| Caffeine | With caffeine |
White coffee chocolate:

Another delicious chocolate bar, but this time made of white chocolate with a hint of coffee.
In short, even with a package through the letterbox you will certainly not arrive with nothing! The light coffee moment is a nice little gesture for every appropriate occasion. So think carefully about which of your employees deserves this box full of goodies and order.
Reviews