Hario V60 dripper - porcelain red - size 01

21.7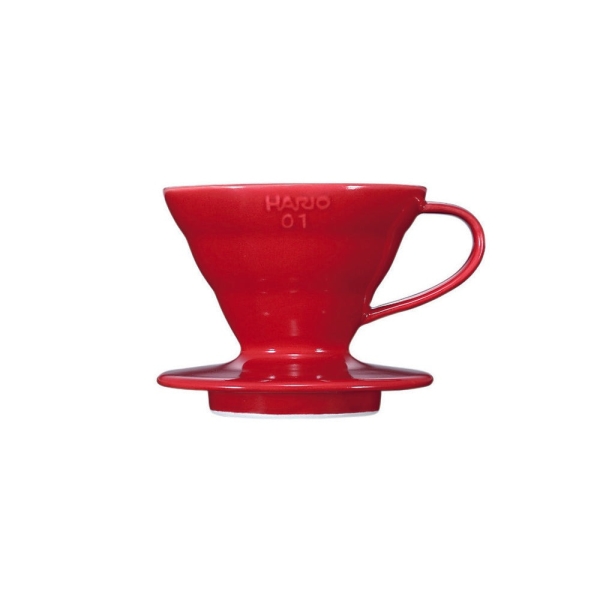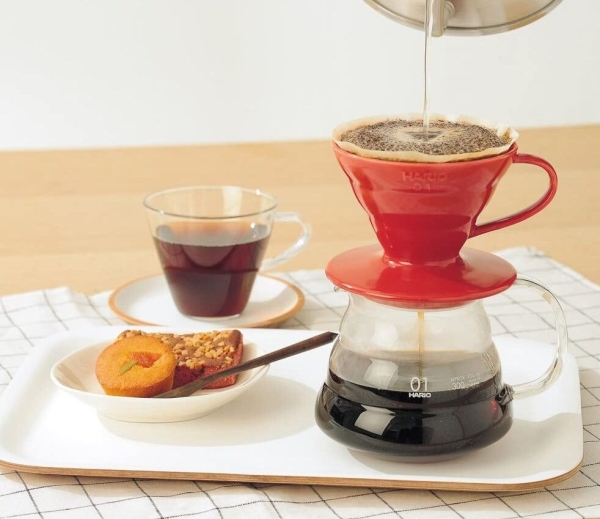 The Hario V60 dripper is probably the most popular coffee brewing method in the world. All you need is your favourite freshly ground coffee, hot water, a coffee filter and your favourite cup or mug. This is the ceramic version of the V60 which retains heat. This is every home barista's choice for drip coffee. Comes with measuring spoon.
Kickstart your drip coffee experience by brewing a delicious cup of coffee in the morning or evening with the best quality ceramic dripper. This Hario dripper is durable and retains heat very well thanks to its ceramic body. It has the classic V-design with ridges on the inside to maximise airflow and minimise the risk of clogging.
The ceramic v60 dripper gives the home barista control over coffee flavour and temperature. It works best with the Buono kettle for a smooth pour-over and with the Hario v60 server, coffee can be brewed and served immediately.
The triple power of the V60 ceramic dripper comes from its distinctive design. This includes the V-cone, ridges and a large hole at the bottom.
Details
The Hario V60 drippers take their name from the 60-degree angle of the conical dripper's V-shape. The large hole in the middle lets you, the home barista, control the flavour by adjusting the flow. The ribs on the inside let the coffee expand and oxygen escape.
HARIO JAPAN
Hario is a Japanese company that has been around since 1921 and originally produced heat-resistant glass. After World War II, they started to focus more on household items, the first being a coffee siphon. In the following years, the company grew into a leading manufacturer of coffee and tea accessories.
More Information

| | |
| --- | --- |
| SKU | CDJ-HAR-VDC-01R |
| EAN | 4977642724013 |
| Brand | Hario |
| Produced in | Japan |
Reviews