Brita Purity C150 Quell ST Filter Cartridge
74.95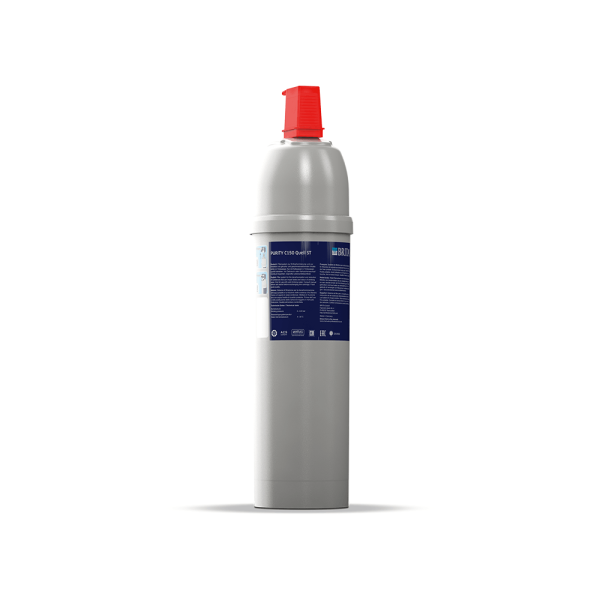 The PURITY C Quell ST filter cartridges, specially developed for the catering industry, reduce the carbonate hardness in the tap water and thus prevent limescale build-up in the machines behind it. Such as espresso machines and fully automatic coffee machines. These filter cartridges have been specially developed for gastronomy, catering (steam/baking ovens) and vending machines. In addition to limescale, the filter cartridge filters heavy metals such as lead and copper, cloudiness, organic contaminants and other odor and taste-disrupting substances such as chlorine.
To be used in conjunction with a suitable filter head such as the Purity C filter head.
Suitable for 1 year or 2408 litres. Exclusive filter head.
Details
Suitable filter head: Purity C filter head.
Prevention of limescale.
Optimum water quality, because unwanted odor and taste-disturbing substances are reduced.
Easy and safe to use, thanks to the quick-change system. Read more in the user manual.
Placement: horizontal or vertical.
IntelliBypass for volume flow independent bypass water.
Space-saving, thanks to the water inlet and outlet on 1 filter head side.
The Brita Purity Quell ST filters have been tested and verified by independent institutes.
Reviews