Letterbox gift - The pamper package - 6 items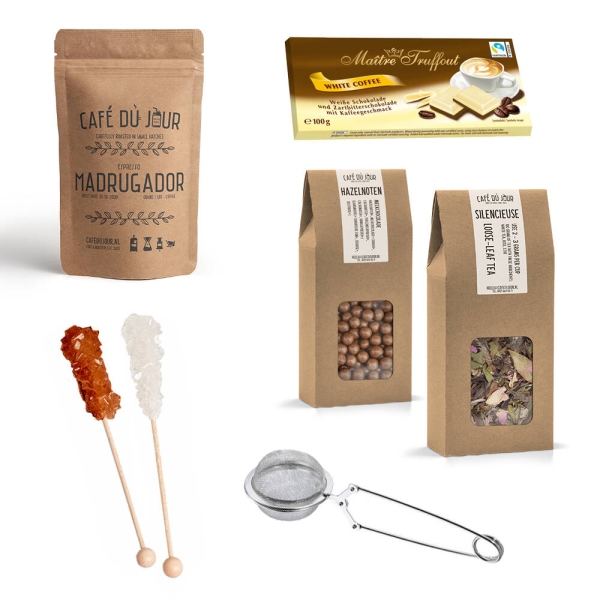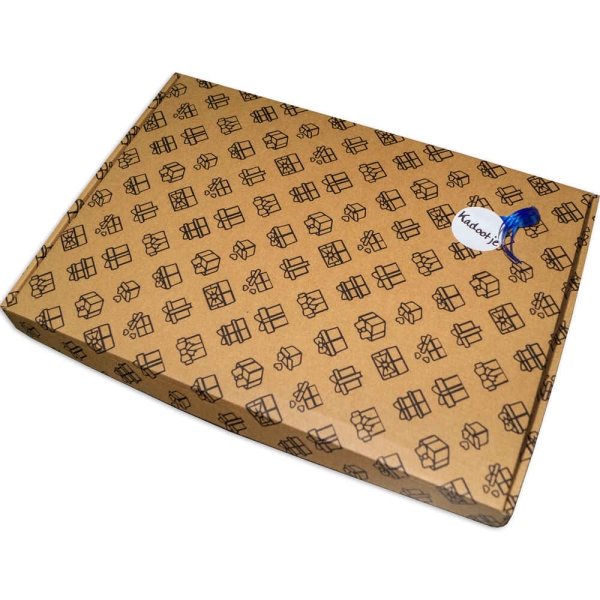 16.37 Regular Price 18.78
The Café du Jour pampering package is made to pamper yourself or someone else. With this delicious package full of goodies to eat and drink you can assume that you feel like the king or queen, don't let it go to your head ;). This package consists of all kinds of goodies to make your "pampering moment" even more special. So sit back, put on your favorite show and start that delicious pamper package from your friends at Café du Jour.
Details
Everyone wants to relax in the best possible way and you have to take the time for that. Here at Café du Jour we have taken the lead and put together a package that will last your pampering moment for a long time. I will not keep you in suspense any longer, in this "pampering package" you will find;
Café du Jour - Madrugador - 250 grams:

Our delicious coffee that you can enjoy at any time of the day. A real coffee to treat yourself with.

Café du Jour - Silencieuse - 60 grams:

This delicious white tea brings peace and quiet. This sweet tea blend is made for relaxing and relaxing, so it fits the package perfectly!
Tea pliers mesh 45mm:

All that delicious loose tea has to go somewhere, of course, but putting everything in a tea bag now takes too long, you just want to relax quickly without hassle. Hence the handy tea pincers, just take a scoop from the bag with the tongs and hang it in your tea, you can even stir with it.
Candy sticks:

Pampering yourself is of course from every angle. Enrich your coffee or tea with these delicious candy sticks made of white and brown sugar.
Hazelnuts in Milk Chocolate:

I heard you thinking, when are the delicacies coming. These delicious hazelnuts are surrounded by high-quality milk chocolate and are finger-licking good.
White coffee chocolate:

And you thought we were done after the hazelnuts? You're in luck, the pampering package ends strong with an irresistible white chocolate bar with a coffee flavour. Delicious with that cup of Madrugador or Silencieuse tea.
This delicious package full of goodies has only one task and that is to pamper the recipient completely. So are you ready for that or can you think of someone who can use this box? order now and let the "pampering package" spoil you.
More Information

| | |
| --- | --- |
| SKU | CDJ-BGS-VERWENPAKKET |
| Brand | Café du Jour |
| Caffeine | With caffeine |
Reviews