Kraknuts Gianduja - hazelnut spread - 200 grams

9.4500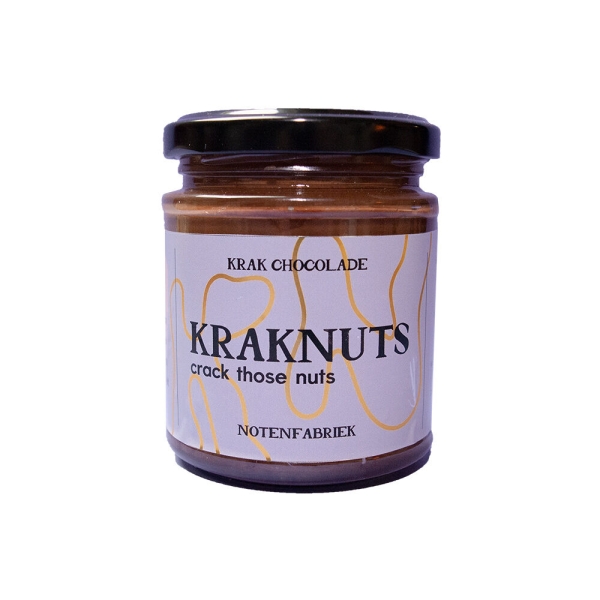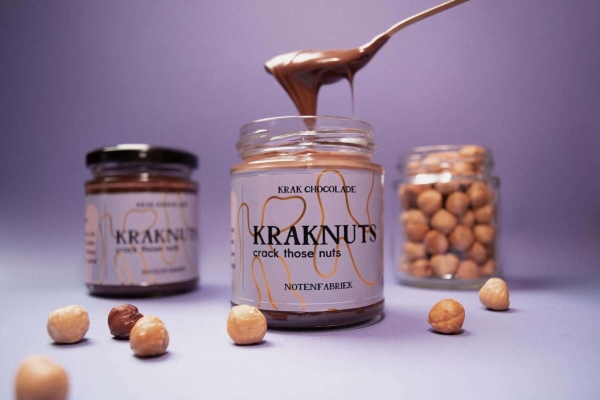 Regular Price
9.95
Special Price
9.45
The crème-de-la-crème among pastas
A velvety and crackling cream of dark chocolate and freshly roasted hazelnuts of top Italian quality. Delicate, intensely creamy and incredibly flavourful: a rich base for chocolatiers, ice cream makers and food professionals to vary endlessly.
Without unnecessary additives
We like to keep our products as pure as possible. Therefore, quite simply, we only use the necessary basic ingredients: 73% hazelnuts, 20% dark chocolate (cocoa, sugar and cocoa butter) and 7% cane sugar. Nothing more, nothing less. So that means no flavourings, no milk products and no palm oil. Thanks to the subtle binding of cocoa butter as a delicate and natural oil, the cream melts away on your tongue in an instant.
Packed with hazelnuts
And we do mean packed. Up to 73% of our gianduja consists of high-end hazelnuts. This Italian hazelnut is absolutely the finest available: its extra strong arom as are full, sweet and creamy at the same time. With a lot of love, Sjoerd's signature roast ensures that the extra strong aromas of the nuts are shown to their full advantage. The natural sweetness of the nuts is supported by the particularly pure flavour of Mark's chocolate and makes the gianduja delicate, subtle and intense.
Details
More Information

| | |
| --- | --- |
| SKU | CDJ-DT-KRAKNUTSGIA |
| Brand | Krak Chocolade |
| Produced in | Netherlands |
| Allergens | Contains hazelnuts, may contain traces of all nuts, peanuts and gluten-containing cereals. |
| Eiwitten per 100 gr | 11 |
| Energie (kcal) per 100 g | 625 kcal |
| Koolhydraten per 100 g | 14 of which 16 sugars |
| Natrium per 100 g | 0,02 g SALT |
| Vet per 100 g | 55 / 9.3 grams saturated |
Reviews