Café du Jour Coffee of the month

5.95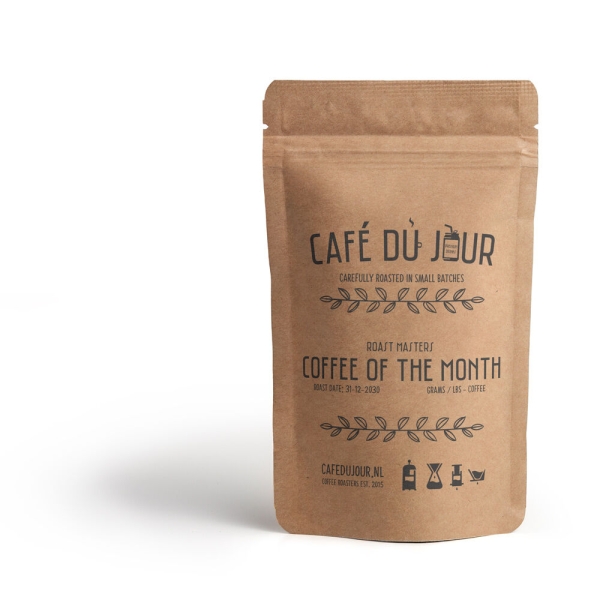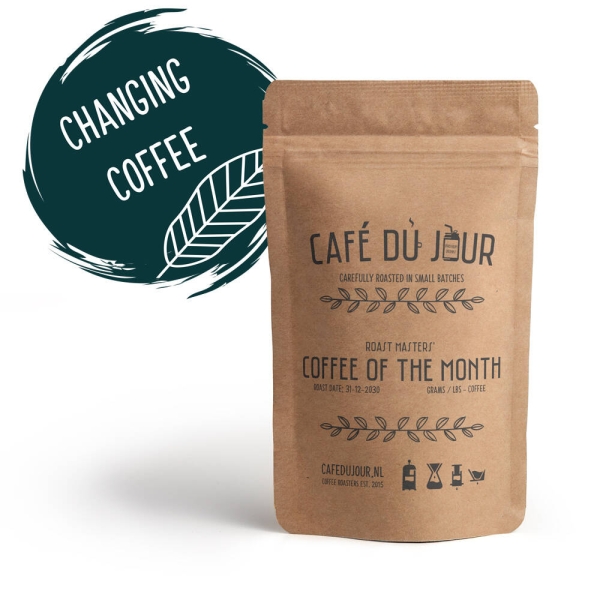 For the month of May 2023, coffee of the month is decaf.
Entrepreneurial person? Most exciting at home? Bit mysterious? Like to live on the edge?
Let me introduce you to the Café du Jour Coffee of the Month. A different coffee every month but we don't tell you in advance which one. Ideal to be sent monthly with the coffee subscription. Of course, you have to love a little risk and a bit of excitement, we can send you very normal but also very eccentric coffee.
One thing we can guarantee in any case: it is freshly roasted coffee. On the bag, we will tell you a bit more about the flavour and origin.
Details
Traditionally roasted for authentic excellent quality
Café du Jour fresh coffee is traditionally roasted and tested in small batches. The coffee is roasted in a small authentic roastery in a barrel over a gas fire. Once the batch is ready, the roaster allows the beans to rest for a few hours to a day at most and the flavour is assessed. Only if everything is right are the beans packed in a container from which any residual gases can escape but no air can enter. The roasting date is always recent (maximum four weeks) and is always printed on the front of the coffee.
Resealable coffee packaging
Whether you buy 250g, 500g or a kilo Café du Jour coffee beans: they always come in a special resealable packaging. The coffee bag has a special resealable rim so you can always re-pack the coffee airtight. On the front of each bag is a valve, this allows gases and air to escape from the bag without allowing air from outside to flow back into the bag. This way, we do everything we can to preserve the optimal freshness of your coffee!
More Information

| | |
| --- | --- |
| SKU | CDJ-CDJKOFFIEMAAND |
| Brand | Café du Jour |
| Produced in | Netherlands |
| Coffee type | Coffeebeans, Ground coffee |
| Intensity | Variable |
| Taste & aroma | Various |
| Caffeine | With caffeine |